The T3 features the ease of use and freedom to move thanks to its smart design of Hyper Quick Release and 360-continuous pan rotation ability. Altogether, plus Canlink seamlessly integrated, T3 brings out the most outstanding footages with no horizon drift, excel every filmmaker's expectation on air.
*Please note that you may need to add Gremsy Wifi to configue the T3 on a iOS/Android Device.
Product Name: Gremsy T3
System Type: 3-Axis Digital Gyro-Stabilized
Weight: 2.31 lbs / 1050 g
Camera Cage:  (Standard) (L x W x H)100 x 152 x 120mm
Construction:  All Aluminum
Input Voltage:  12 – 52V
Connection:  USB, CAN, UART, Wifi (Optional)
Payload:  3.7 lbs / 1700g
Platform Supported: Windows / Mac OS / iOS / Android
Single Operator: Follow mode
Dual Operator:  SBUS / Spektrum / PPM
Pan Range:  360 degree continuous
Tilt Range:  +90° to -135°
Roll Range:  +/- 45 degree
NEW I/O DESIGN
Intuitive hardware interface including POWER, CAN, COM, SBUS, AUX ports has relocated on QR to quickly interface with multiple devices such as 3rd party flight controller, remote control, auxiliary I/O and power your ideal system of cameras/accessories.
AUX PORT
Provide 12V output (2A max) to power camera and accessories and there are S1, S2, S3 optional signals (1A max) for users to connect to other devices such as AV signal, camera trigger, PWM control signal, etc. This port is internally connected to AUX port on the camera tray.
CLEAN DESIGN
INTERNAL WIRING
Simplicity is the ultimate sophistication (Leonardo Da Vinci).
All wires are protected to ensure your creativity.
HEATED & TEMPERATURE
CONTROLLED IMU
The T3 uses 3-axis accelerometer and 3-axis gyroscope IMU to ensure that it performs accurately and efficiently.
Heated and temperate controlled IMU sensor is protected by an aluminum-made box. This allows for a flawless operation in too high or too low ambient temperatures.
HIGH-PERFORMANCE
GIMBAL CONTROLLER
The gMotion Controller, designed and made by Gremsy offers unparalleled professional stabilization properties at 32-bit level. Sensor data and motors correction are updated as fast as 2000 times per second to enable incredibly smooth footage.
WEIGHT & DIMENSION
Saving your load with compact and lightweight construction of only 1.05 kg.
Less weight means more time to fly.
WEIGHT / MAXIMUM PAYLOAD: 2.31 lbs / 3.7 lbs
DIMENSION (W x D x H): 236 x 179 x 288 mm
CAMERA CASE (W x L x H): 152 x 100 x 120 mm
CAMERA COMPATABILITY
Wiris
Black Magic Pocket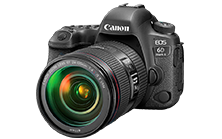 Canon 6D Mk I, Mk II
Pentax
Nikon D810, D800, D500
Panasonic GH3, GH4, GH5
Sony A6000, A6300, A6500
Sony A7S (mk I – II)
Sony A7r (mk I – II)
QUICK BALANCE
With tool-free balancing design, now you can get your camera setup done within 1 minute by hand.
FREEDOM TO MOVE
Thanks to continuous 360° pan capability, 330° tilt & roll rotation, the T3 allows filmmakers to perform unrestricted and incredible camera moves. Never miss any angle of your eagle eyes!
DRIFT FREE HORIZON
With Canlink seamlessly integrated, the T3 is able to communicate with DJI and Pixhawk flight controllers to straighten your horizon.